Advanced Economy Theory

 

Chapter 1:INFRASTRUCTURE FINANCE
AMRUT MAHOTSAV
Sanctioned under Budget 2015 to be achieved by 2022. The mission has 6 pillars and the Union and states shall work cooperatively to achieve these pillars.
Pillars:
Housing for All

2 crore urban houses

4crore rural houses

Access services 24*7

Water, toilets, roads, medical facilities, electricity should be available to all at all times

Jobs

1 member in each house can access

Convergence of Skill India and Make in India for ensuring employment

Education

One SSC school within every 1km distance

Agriculture

Improve irrigation

Value addition for agro products

IT

Internet connectivity for all

BharatNet: 2.5 lakh panchayats to be connected by optical fibers to provide internet access.
Infrastructure Issues and Solutions
High growth of population and economy puts pressure on existing infrastructure and creates bottlenecks. Transport, energy, communication and sanitation are some basic services which have to be augmented to be able to meet the needs of the growing population. Poor infrastructure will lead to GDP bottlenecks, poverty and make essential services expensive.
Role of government in infrastructure development:
Planning

To ensure that development reaches all regions and benefits everyone

Contracting

Since government doesn't have the resources to complete all infrastructure development on its own it prefers contracting these to executive agencies.

The agreement are signed with these agencies and can be of type public – private – partnership or engineering – procurement – construction. Each of these has its own clauses and involves sharing of responsibilities.

Regulating

Since private sector will not find it economically feasible to provide services in rural areas the government has to act as a regulator to prevent such market failures and also prevent monopolies.
Problems of infrastructure firms
Market failure: Firms take high debt so that they can bid and complete big contracts but if they cant repay loans then government can renegotiate contracts.

Regulatory failure: Contract awarded to lowest bidder who offers highest revenue share to government but not best service. Projects get stalled due to red tape, lack of exit mechanisms.
3P- India is an agency to be established by the government that shall handle problems of designing PPP contracts.
New model for highway contracts – Hybrid Annuity Model
Hybrid Annuity model has been utilized by the government in highway construction. Under HAM the government will contribute to 40% of the project cost in the first five years through annual payments (annuity). The remaining payment will be made on the basis of the assets created and the performance of the developer. The developer shall have no toll right and this shall be done by NHAI. Thus the construction and maintenance cost shall be borne by the private player and financial risk shall be shared by him with the government.
Kayakalp is the innovation council of railways for business reengineering and promoting spirit of innovation. Ratan Tata to be the chairman.
Rail Reforms
Bibek Debray committee for rail reforms:
Recommendations:
Reduce number of rail divisions and zones

Shift to commercial accounting to find rate of return

Distance from non ore operations and focus on core operations i.e. outsource security to states , education to Kendriya Vidyalaya Sangathan.

Independent rail regulator for ticket price, service quality.

No more cross subsidization of passenger fares with freight fares.

Indian Railways manufacturing company for coaches and wagons. A separate track holding company for tracks so that even private players can access track or train repairs.

Merge rail budget with general budget and rail ministry with transport ministry.
Miscellaneous

Industrial corridors in planning stage are: Delhi Mumbai Industrial Corridor [Japan assistance], Amritsar Kolkata corridor [ Wholly Govt of India owned], Mumbai Bengaluru corridor [ Britain ], Chennai Bengaluru industrial corridor [ Japan ].
Diamond quadrilateral project 2014 through high speed railway. The projects under this are Mumbai – Ahmedabad, Howdah – Haldia, New Delhi – Patna, Hyderabad – Chennai.
Meghalaya got railway connectivity in 2014 for the first time.
Greenfield project is where an existing project is redeveloped and brownfield project is where a completely new project is built.
BharatNet: Issues and Challenges
BharatNet project aims to connect 65000 gram panchayats with optical fiber connectivity. The company involved in the implementation is Bharat Broadband Network limited. The target of reaching 100000 gram panchayats by March 2017 is on track but the last mile connectivity is a problem. The marketing of the network, obtaining customer's, payment collection agents is not happening and so internet service to customers is absent.
NITI Aayog has recommended the strategy of PPP (Build own operate transfer) and (Build own operate) model for working.
Currently there are two parties one for maintenance and other for building the infrastructure. This means that in times of lapses the parties shall blame each other and customer service shall deteriorate. Hence both BOOT and BOT ensure that the one involved in construction shall also handle operation, this means that no undercutting in terms of quality of infrastructure shall be made when the optical fiber is laid.
BOOT model is the best if leases are given for a long period of 20-25 years. Here the private entity shall operate the infrastructure and provide the services and earn profit from it. The PPP model seeks to combine the private sector's efficiency in service delivery with role of government being preventing market failures and acting as an enabler and regulator.
PPP's might fail if sufficient safeguards are not present against aggressive bidding, ambiguous risk allocation, ambiguous tariff adjustment guidelines, weak conflict resolution and ineffective feasibility studies before giving contracts.
To resolve these issues NITI Aayog wants bidding at level of Telecom circles.The Aayog has also warned against a possible monopoly in the vertical supply chain i.e. telecom service provider, equipment manufacturer and customer service provider. Steps should be taken to combat this
Chapter 2:MINERAL AND MINES
Introduction
Major minerals are in Union list and Minor minerals are under State list.
Mines and Minerals [Development and Regulation] Act, 2015
Union can decide procedures for auction and technicalities. It can also reserve mines for select end users or P.S.U's.

States can grant licenses to bidders for all minerals except Coal / Lignite. They can allow license to be transferred by winner to others. They conduct actual auction via competitive bidding.

An integrated license for prospecting and mining launched unlike separate licenses for each this can improve ease of doing business.

Earlier license granted for 30 years but now 50 years.Previously 10 sq km area for licensee but now union can increase size too.

Two new organizations created: National Mineral Exploration Trust, District Mineral Foundation. D.M.F to solve public grievance redressal, safeguard rights of public or tribals.

Special courts can be setup to curb illegal mining.

DMF funds shall be used to implement PM Khanji Kshetra Kalyan yojana. 
The objective of PMKKKY scheme will be
(a) to implement various developmental and welfare projects/programs in mining affected areas that complement the existing ongoing schemes/projects of State and Central Government;
(b) to minimize/mitigate the adverse impacts, during and after mining, on the environment, health and socioeconomic of people in mining districts; and
(c) to ensure long-term sustainable livelihoods for the affected people in mining areas.
Problems with M.M.D.R:
No independent regulatory for mining sector.

No mechanism for dispute resolution between union and states.

No limits on mining so can lead to environment degradation.

Gram Sabha not given rights even for scheduled and tribal areas. No mining rights for tribal cooperatives.

States given power to set rules so can lead to non uniform policies and regime change can affect stability of policy.
Coal Mines [Special Provisions] Bill, 2015
The Supreme court cancelled 204 coal blocks allotted to private players in violation of transparency rules. The government thus brought an Act for re auction of mines with a transparent mechanism.
Provisions:
Classify mines into three categories: Class I for power consumers only. Union can reclassify mines from class I to III. Class II mines for specific end users and Class III mines for power, steel and cement firms.

Joint secretary level officer to oversee bidding process. Public, private and joint ventures can bid.

Compensation to previous owner for land and mining infrastructure.

Chattisgarh earned maximum revenues.

Class I mines for power sector PSU's so cheaper power and can help Make in India. Union also with power to use mines for public interest purposes. E-auction meant higher revenues for states.

Iron, steel, cement companies were allotted mines on forward bidding mechanism i.e. highest bidder wins. But for power companies the lowest bidder i.e. supplier of power at lowest cost won.
Drawbacks:
If power company gets bogus quality coal then it shall have to import it but no provision for increasing tariff with inflation or fuel charge adjustment.

Two stage bidding was done for technical competency and financial bid. But no independent committee to check technical strength of company.

Bill ignores land acquisition, forest rights and environmental concerns.

Chapter 3: URBAN INFRASTRUCTURE

Introduction

Statutory towns are those with urban local bodies and census towns are those with population more than 5000, density 400 persons / sq km and 75% male population involved in non agro work. There are more statutory towns than census towns in India.

Census classification of towns:

Metro : 10 lakh+

Tier 1: 1 lakh

Tier 2; 50000 – 99999

Tier 3: 20000 – 49999

Tier 4: 10000 – 19999

Tier 5: 5000 – 9999

Tier 6: Less than 5000

Schemes for Urban Infrastructure

Sardar Urban Housing

Discontinuation of Rajiv Awaas Yojana [slum rehabilitation in urban areas] and Rajiv Rinn Yojana – meant for interest subsidy for EWS / LIG. Ministry of Housing and urban poverty alleviation to implement this by PPP, interest subvention and tax benefits on home loans.

Draft Model Tenancy Law

Rent control Act not amended to keep vote bank happy, the rent ceilings are very low and hence sub letting is done at high rates and landlords are at a loss. Eviction of tenants is tough giving the landlords little interest in maintaining homes which lead to building collapse.

Salient points:


Earlier tenant refuses to pay higher rent then he cant be evicted without court case but now automatic eviction if tenant refuses to pay but a three month notice has to be given.

Old act didn't apply to contracts less than 12 months so deliberate 11 months contract framed but now new Act shall apply to all rental contracts irrespective of period.

Owner has to refund security deposit within 1 month of contract expiry.

All rent agreement to be registered with state authority.

landlord can enter house only from 7 am to 8 pm and after giving 24 hour notice.

Real Estate Development Bill

Appoint state real estate authority and appellate tribunals.

Builder has to register project with the authority before selling.

Penalty for misselling, fine for missing deadline, change of structural plan needs approval of 2/3rd buyers.

RERA [Real Estate regulation and Development Act] specifies that all residential and commercial projects be covered under it. Due to legislation, a transparency in functioning of developers shall be created. The focus is also on grievance redressal in a cost effective and speedy manner. The capacity of this sector to attract investment from domestic and foreign sources shall increase. The Act also has capacity to boost confidence of home buyers and investors.

 

GST too has capcity to affect this segment as a low tax rate can bring down costs. GST has subsumed a large number of taxes at State, national and local level. However this sector depends on other ancillary industries like Steel, cement and so the effect of GST on these too is important.

 

Real Estate Investment Trusts are also an example of how investment can be brought into this sector. This will increase transparency and allow people to gain returns better than gold or other instruments. This will impact Current Account Deficit [CAD] as imports of gold might decrease.

 

Implications of Demonitization on Real estate sector

Real estate sector is the second largest employer of illiterate and unskilled workers after agriculture. It has backward linkages to 255+ different industries. Yet it has remained highly unorganised with large amount in cash transactions and poor corporate governance practices.

Implications of demonitization

The secondary market in real estate sector i.e. where the properties are sold and purchased from the first buyers and not the developers, has seen high amount of black money. The impact of demonitization on this sector has led to reduction in business of brokers and sellers atleast for time being.

Due to lack of cash unskilled workers are not being paid.

Slowdown in the economy means new projects are delayed.

Due to demonitization the properties might get cheaper in the short run. Speculative investors might not get returns as they expected so decline in their investment.

Lending by banks to home buyers will increase as they have become flush with liquidity.

Additional steps needed:

Implementation of real estate regulation act

Move towards cashless property transactions and incentive cashless transactions reduction in stamp duty

Speedier approvals to permissions and deemed clearance if approvals not given within deadline.

Self certification to be made the norm with stringent punishment for flase declarations by builders.

RERA focuses on only primary markets i.e. developers to buyers but not secondary markets i.e. brokers to buyers or buyers to other buyers. This sector needs to regulated by introduction of compulsory registration.

 

SMART CITIES

They offer quality of life, employment and investment opportunities with environment and social sustainability.

Fig 1: SMART city

                                                                                                 Fig 2: SMART CITY MISSION
Pillars of SMART CITY MISSION

Electricity:

Digitally managed street lights, 10% of energy requirements met through renewable sources.

Self healing against power outages, resilient against cyber attacks.

Water and Sanitation:

Solid waste management. Segregation of waste at households, penalty for misuse of water, electricity.

Rainwater harvesting, storm water drainage.

Transport

Public transport – Bus, BRTS, Metro and monorail.

Roads – Ring roads, bypass, underpass; move men not vehicles by supporting non motor vehicles – waterways, cycling, walking.

Housing

20% of houses for EWS / LIG

95% houses have schools, shopping, parks with 400m all integrated with ICT.

Education infrastructure

Schools like pre primary, primary, secondary, senior secondary, colleges, technical education centers, professional courses to be setup.

Golf courses, swimming pools and sports complex setup.

Healthcare infrastructure


Availability of tele – medicine, nursing homes, child care centers, maternity homes, medium to large hospitals, vet care centers to be setup on basis of population.

Civic Utilities

24*7 availability of water, electricity, emergency, fire and medical service.

Telephones and WiFi to all.

Economic infrastructure

Banking, ATM, financial services present.

Skill development centers, incubation centers, export parks, financial centers, warehousing and freight terminals.

Finance of SMART city

46000 crore for 100 smart cities one in each state.

60% of funds to infrastructure and 10% to e-governance and 10% performance based funding.

100% FDI allowed. 20000 sq m minimum area and $5 million minimum investment. lock in period of 3 yrs but if 30% houses for LIG then all conditions exempt.

 

 

Chapter 4: COMMUNICATION TECHNOLOGY

Introduction

Digital India Mission – 2019

Dept of Electronics and Information technology [ DEITy] is nodal ministry for this scheme.

It has 9 pillars:

Fig 1: Pillars of Digital India Mission

Broadband Highway

BharatNet is connecting 2.5 lakh villages with optical fiber cables to provide high speed internet.

Kerela's idduki district first to connect all villages in it.

States given option to bear cost and then get reimbursed.

Urban areas to have IT infrastructure in all new buildings.

National information infrastructure to integrate SWAN [ state wide area networks ], NKN [National knowledge network], BharatNet.

Public internet Access

Common service centers

Public WiFi hotspots, Railway station WiFi.

Universal mobile connectivity

Universal service obligation fund, National telecom plan.

E-Governance

Business process reengineering

Electronic forms, database

Automated workflow in office, grievance redressal systems

Digital locker for documents.

E-Kranti

e- healthcare, e-farming, security, e-healthcare, e-justice,financial inclusion

Information to all

Government to send messages to all via social networks and email or mobile. Information regarding important plans and events.

Zero imports by 2020

Convergence of Make in India, Atal innovation mission, SETU.

Foreign trade policy, incubation centers, tax incentives to electronic manufacturing units.

IT Jobs

Train 1 crore IT ready workforce in rurban areas.

Telecom companies to train people for their own rural penetration.

BPO promotion scheme in north east.

IT trainers at schools, polytechnics, skill centers.

Early harvest programs

mygov.in for communication to government employees.

biometric attendance for staff

standardised government file template

mass messaging application for elected officials.

secure email service for internal communication by government staff.

Spectrum Allocation / Auction

Government divided India into 22 circles and is auctioning spectrum in these regions. 2G scam was since companies with no experience were given license to spectrum on a first come first served basis. These companies then sold licence to others to make windfall gains e.g. SWAN, UNITECH. Hence the Supreme court cancelled 122 liscences and this affected foreign investor sentiments and hurt economy.

National Telecom Policy

Rural teledensity increased to 100 by 2020 using Universal Service Obligation Fund.

Make mobile a socio – economic empowerment device.

Right to 2 Mbps broadband speed.

All India mobile number portability.

Allot spectrum in a fair and transparent manner.

Make India into a telecom manufacturing hub. Simplify mergers and acquisitions in telecom industry.

Delink license from spectrum.

Miscellaneous

MNC's working in the field of universal wireless communications access.

Project loon – Google

Facebook -internet.org

Microsoft – White Fi

Chapter 5: FINANCE

Introduction

Bank Asset classification

No performing asset is one where principal or interest overdue for 90 days. Substandard asset is NPA for >12 months. Doubtful asset is substandard for 12 months. RBI mandates that banks keep some funds aside as insurance for these NPA's and hence banks profits are reduced. Stressed assets are NPA and loans written off.

61% of NPA are from the five sectors: Textile, Steel, Aviation, Infrastructure and Mining.

Bank Boards Bureau

Setup in 2016 to professionalize the appointment of public sector bank chief and directors.

Structure:

Chairman: Two year term

3 full time members.

3 ex-officio members: Financial services secretary, Deputy governor RBI, Secretary public enterprises.

Search committee: RBI governor, secretary financial services, Secretary of Dept of personnel and training.

Functions:

Search and select C.E.O, M.D., non executive chairmen and whole time directors of P.S.B.

Help create a holding company of P.S.B [ Bank investment committee] and mergers and acquisitions in P.S.B to reduce numbers from 27 to 10.

Raise capital and help recover from N.P.A.

To improve governance in P.S.B and link between government and P.S.B's.

Bankruptcy and Insolvency code

Government of India seeking to consolidate existing laws on bankruptcy into a single framework. The bill received president's assent in May-2016 and is in force.

Features:

Insolvency Resolution: The code outlines insolvency resolution process for individuals, companies and partnership firms. The process may be initiated by debtors or creditors. A time limit of 180 days is setup for resolution of companies and individuals.
Insolvency regulator: Insolvency and bankruptcy board of India to oversee insolvency proceedings . Board has 10 members including representatives of Finance ministry, RBI, Law ministry.
Insolvency professionals: These control the assets of debtor during the process. They need licenses.
Bankruptcy and insolvency adjudicator: Insolvency resolution shall be done by National company law tribunal for companies and limited liability partnerships and by Debt recovery tribunals for individuals and partnerships.
Insolvency and Bankruptcy fund: It creates this fund but doesn't specify how it shall be used.
Information utilities: These shall be created to collect, collate, disseminate information related to companies and may help in resolution.

Drawbacks:

The act put added burden on debt recovery tribunals who already have a low clearance and high pendency rate. This may make the act ineffective.

Code creates multiple I.U.'s but doesn't specify how much information each shall maintain.

The repayment order says that government dues shall be repaid after all creditors have been repaid.

Marginal Cost of funds based lending rates

New loans shall be under M.C.L.R which became effective from 1st April 2016. M.C.L.R makes banks lending rates more responsive to repo rates.

M.C.L.R is dependent on marginal cost of funds and especially by deposit rates and repo rate. Any change in repo rate brings change in marginal cost and so M.C.L.R also has to be changed.

Need for M.C.L.R:

The RBI has reduced the repo rate by 125 bais points i.e. 1.25% but the banks did not fully pass this lower lending rate to borrowers but they reduced the time deposit rates by large margin.

High interest rates meant that the entrepreneurs or consumers couldn't get cheap credit and so the investment of the economy remained low. GDP thus was stagnant.

Reason for banks to not reduce lending rates / Incomplete monetary transmission:

High returns on gold, real estate meant that people preferred them to bank deposits. Banks need term deposits for lending as they are cheap source of stable credit than demand deposits.

Real interest rate remained negative for bank deposits and so public put more investment in alternate channels.

Presence of small savings instruments like PPF, Kisan vikas patra meant that lowering lending rates and also deposit rates by large margin would make bank deposits unattractive compared to small saving instruments.

BASEL- III norms meant that banks in order to be BASEL complaint had to divert credit to Government securities.

R.B.I using S.L.R, C.R.R forces banks to invest in G-Secs and thus while government got credit at cheap rates, private sector remained credit starved.

Differential Banks

Payments Bank – Concept from Kenya


Minimum equity capital of Rs. 100 crore required.

Must be registered as public limited company under Banking regulation Act, 1949.

Majority directors should be independent. Cant give loans or credit cards. Max amount of Rs. 1 lakh per customer per year. Cant take N.R.I money.

Can have time and demand deposits.

Must pay interest on deposits. 49% automatic F.D.I, 74% with approval.

Can open branch, A.T.M, business correspondents; Can sell mutual funds, foreign currency, insurance, pension.

C.R.R, S.L.R applicable. 75% of demand deposits in G-secs, T-bills. 25% deposits in other Scheduled commercial banks.

Application to setup payment banks can be made by super market chains, mobile telephone companies, N.B.F.C's, Pre-paid instrument providers like digital wallets, companies, cooperatives controlled by residents.

Small Banks – Concept from Community banks of U.S.A

Application can be made by individuals with 10 years experience in field of banking, microfinance companies, N.B.F.C's.

Registered as a public ltd company under banking regulation act. Minimum Rs. 100 cr equity capital.

Majority directors must be independent.

Must pay interest on deposits. 49% automatic F.D.I, 74% with approval.

Can open branch, A.T.M, business correspondents; Can sell mutual funds, foreign currency, insurance, pension.

C.R.R, S.L.R applicable.

Focus on north east, central India. Provide credit to un-served, under-served areas, small – marginal farmers, micro and small industries.

75% PSL loans. 25% loans should be of value under 25 lakhs. 25% branches in rural areas with

Cant become business correspondent of other banks. Can evolve into universal bank after 5 years.

Wholesale Banks


Only accept deposits > Rs. 5 crore.

CRR, SLR present. Can give loans only to infrastructure and corporates.

SARFAESI powers.

Wholesale investment banks have less than 20 branches [rural branches no limit]. Wholesale consumer banks have more than 20 branches [ rural branches – 25%]

Custodian Bank

safeguarding of securities, derivatives, metals, commodities, foreign currency etc

Keep client informed about yield, AGM

Execute deals for clients.

Miscellaneous

Indradhanush: Key performance indicators to link performance of CEO / MD of PSB with bonus.

Monetary policy framework committee to have 6 members i.e.  3 from RBI [RBI Governor, RBI Deputy governor and RBI executive director] and 3 from Govt of India. The chief shall be RBI governor and decisions shall be made by majority.

A search and selection committee shall be of Cabinet secretary, RBI Governor and Secretary, Dept of Economic Affairs for the three outside members. Three members from outside RBI shall be experts in field of banking, economics, monetary policy.

If CRR / SLR not maintained then penalty of bank rate + [3 – 5] %

RBI has set the target of 75% Priority sector lending for Regional rural banks. They have to furnish data to NABARD. The PSL target for foreign banks with

National Payments corporation of India created the Unified Payment Interface from 1-4-2016.

Public sector banks have 70% of India's ATM's. Maharashtra and Tamil Nadu topped the list in number of ATM's. There are 2.15 lakh ATM's in India of which 48000 are in these states. Although 69% population is rural it has 45% ATMs compared to urban areas that are 31% of India and have 54% of ATM's.

Chapter 6: FINANCE PART 2

Introduction

Foreign Investment Promotion Board

It is under the Dept of Economic Affairs under the Finance ministry

Rs 1200 crore is the limit for clearance and beyond that the cabinet committee on economic affairs handles.

GIFT [Gujarat International Financial Tech] City, Gandhinagar, Gujarat

London, New York, Singapore are the three biggest financial centers.GIFT city has two shareholders Gujarat Urban development cooperative ltd and International leasing & financial services ltd. ILFS is a company where shareholders are commercial banks SBI, HDFC, insurance companies and RBI.

It is a greenfield project with SMART city like facilities.

Features:

All investors are treated as NRI outside India for tax purposes.

Invest in hedge funds and mutual funds in foreign currency only.

NSE to setup international exchange for trading equities.

Foreign banks and Indian banks with foreign presence can setup only 1 unit.

They cant take rupee deposits or retail customers.

CRR, SLR limits are there.

Sovereign Gold Bonds

SGB's have a 8 year maturity period and were launched during the Budget 2015. Launched to reduce India's dependence on imported gold and lower current account deficit.

Features:

Can be purchased by resident citizens. 2 -500 gm per person per year.

No capital gains if redeemed at maturity.

2.75% compound interest half yearly.

Tradable on exchanges can be redeemed faster.

Gold reserve fund to cover risk of gold price movement.

Criticism:


Interest rate too low and lockin period very high.

Less returns compared to small savings instruments.

Fig 1: Sovereign gold bond scheme

Gold Monetization Scheme

Resident Citizens can avail scheme by depositing 30gm min wit no upper limit in BIS certified collection, purity,testing centers.

The gold savings account in ICICI bank can be availed. Denomination in gm.

Scheme has three tenures: short [1-3 yrs] where cash / gold can be redeemed; medium [5-7yrs] where cash can be redeemed; 12-15 yrs where cash can be redeemed.

Interest of 2.5% is paid on deposit.

Capital gains exemption is provided.

                                                                                                                          

Miscellaneous

Twin deficit problem is high fiscal deficit and high current account deficit.

JAPAN PLUS team of Indian and Japanese representatives who fast track investments of Japan in India and it operates under DIPP, Commerce ministry.

International finance corporation, World Bank arm has two type of bonds:

Masala bonds: Offshore rupee bonds, tenure 15 yrs. Finance to both private and public companies.
Maharaja bonds: Better rating than Govt of India bonds but lower interest rate. Rupee denominated. Tenure is 5 / 10 years. Issued within India's domestic financial market.

Chapter 7: WTO IMF WB

 

International Monetary Fund

The IMF was formed after the Bretton Woods conference in 1944 in USA. The main function of IMF is to help members overcome balance of payments crisis.

Structure:

Board of Directors – Annual meeting. 188 members. Country represented by its Finance minister or Central Bank governor.

Executive board -Daily work of executing decisions of Board of directors. 24 members [all elected], 19 elected by all and 5 "appointed" by Largest quota holders are USA, UK, Japan, Germany, France.

Managing director – 5 year term and reappointment possible. HQ – Washington.


Fig 1: IMF quota statistics

World Trade Organization

It succeeded the General Agreement on Trade and Tariff [1944], an organization set up as part of the Bretton woods conference. The WTO was established in 1995 after Uruguay talks and India was a founding member. HQ – Geneva, Switzerland.

Structure:

Ministerial Conference – 164 members; Meets every 2 years.

General council – Daily work of implementing decisions; Has representatives of all members.

Secretariat – Headed by Director general with a 4 year term.

Afghanisthan is the latest member of WTO in December 2015. 10th meeting of WTO was in Nairobi, Kenya first time in an African country.

Functions:

Lower barriers to trade i.e. tariff and non tariff.

Least developed countries get benefit of world trade

Deliberate on trade agreements to achieve above objectives.

Cooperation between members on environment and sustainable development.

General council has two bodies:

Dispute settlement

Trade policy review.

Fig 2: WTO Agreements

World Bank

It is an international financial organization formed after the Bretton woods conference in 1944 in USA. The World bank group has five organizations. The chief goal of World Bank is Reduction of Poverty. HQ – Washington. The president of the World Bank is an American citizen.

Fig 1: World Bank Group

 

World Bank Group

International Bank for Reconstruction and Development

It provides loans at market rates or debt financing to member countries to fund projects that want to improve access to food, potable water, healthcare, transport, energy, education. Thus the banks mandate is to advance worldwide economic development and eradicate poverty.

International Development Association

It provides concessional loans, soft loans and grants to poorest developing nations of the world. Usually countries with credit risk so prohibitive that they cant afford to seek loans from other World Bank programs are granted funds here.

International Finance Corporation

It offers investment, advisory, asset management services to private sector of developing countries to set up businesses. It works with private sector in developing countries to create opportunities for all.

Multilateral Investment Guarantee Agency

It provides insurance against risks ncluding political risks to private sector in developing countries. Non commercial risks in developing countries are safeguarded by this organisation so that foreign direct investment can safely work here.

International Center for Settlement of Investment Disputes.

It is an arbitration institution that aims to resolve disputes between international investors and developing country governments. The cases arent directly handled by it but it provides for support to organizations that solve such disputes. The disputes must be related to legal aspect of a commercial investment.

e.g. A private sector company seeks compensation from a government for withdrawing previously granted permissions.

Chapter 8: ECONOMIC BODIES

National Infrastructure and Investment Fund – Budget 2015

It is a Fund of Funds created under Indian Trusts Act and controlled by Dept of Economic affairs. The total corpus of the fund is Rs. 40000 crores. 50% of it is from the government and rest from other sources.

It is a Category 2 – Alternate Investment Fund that can invest in financially viable Greenfield and Brownfield projects.

Fig 1: N.I.I.F Structure

Deposit Insurance and Credit Guarantee Corporation

Wholly owned subsidiary of RBI created under D.I.C.G.C Act, 1961 in 1978 to provide insurance on deposits and guaranteeing on credit facilities. HQ- Mumbai. The board of directors controls the corporation.

The chairman of D.I.C.G.C is a Deputy Governor of RBI. The day to day operations are handled by an executive director of RBI.

All commercial banks, land development banks, regional rural banks, credit society, cooperative banks are insured by it.

The banks have to pay the insurance premium from own resources and the depositors can use the insurance in case the bank is dissolved.

Maximum claim is Rs. 1 lakh and this means any depositor with less than Rs. 1 lakh in account can get his full amount but if he has above Rs. 1 lakh then he gets only Rs. 1 lakh. All demand deposits and time deposits are covered.

Credit guarantee is provided against farm loan defaults.

National Housing Bank

It is a wholly owned subsidiary of the RBI created by an act in 1988. It is the regulator of housing finance institutions in India and provides support to such institutions and promotes them at regional and national level.

It has a board of directors with a deputy governor of RBI as chairman.

The N.H.B Residex is for comparing the price movement of housing in various cities. The base year is 2007.

HQ – New Delhi.

 

Agricultural Facts

Currently 17% of the GDP is from agriculture and allied activities as per the 2014 year data. The share of agriculture and allied sector in employment is 49% followed by services and then manufacturing.

Indian agricultural land is higher than China and also the potential for agriculture is more but China has higher productivity. The northern states like Punjab, Haryana are best in terms of productivity but lag the World's best. The resources like land, water, fertilizers are intensively consumed here for less output.

Mechanization is also less in India.

Irrigation land is 65 million hectares with 25 million from surface sources and 40 million from ground water.

Pesticide consumption per hectare is lowest in the world. Improper method of use like spraying or dissolving.

Fig 1: Agriculture seasons

PM Fasal Bima Yojana, 2016

Remote sensing, smart phone, DBT for payment

Kharif premium: 2% of total premium, Rabi: 1.5%, horticulture: 5%.

Covers damage due to natural calamities and pest attacks.

All farmers, share croppers eligible.

Ministry of agriculture is implementing it.

Kisan Credit Card

The scheme started in 1999 by the Govt of India, NABARD and RBI to provide short term cash loans to farmers without the need to go through hassles of loan approvals.

The card is valid for five years and collateral is needed if loan amount is Rs. 1 lakh or more. Repayment has to be within 12 months.

Silk

India is the second largest producer of silk in the world after China.

Indian silk is 74% Mulberry, Eri – 16%, Tasar – 10% and Muga – 0.5%.

Miscellaneous

Declaration of droughts is done by the States.Meteorological drought and agriculture droughtare the two types of droughts. Meteorological drought is when rainfall is 10% or more less than normal. Agricultural drought is 20% or more area of State is affected by drought.

Nisarga Runa technology to convert the fly ash from thermal boilers or ordinary biodegradable waste into weed free manure, CO2, water vapour and biogas. This technology is developed at Bhabha Atomic Research Center, Trombay, Mumbai.

Sikkim, Land of flowers, first fully organic State.

Chapter 10: LABOUR AND EMPLOYMENT ECONOMY

Labour Facts

Unemployment rate is defined as the number of persons unemployed as a proportion of the labor force i.e. number of people working or seeking work or available for work.

Total employed people are 46.5 crore out of which 2.8 crore are employed in organized sector and 43.7 crore in unorganized sector.

Unorganized workers are covered under Unorganized workers social security act, 2008. National and state level boards are created. Workers are given health – disability – maternity coverage and skills and pension benefits.

Types of Unemployment

Cyclical: Removal of workers during recession.

Frictional: Switching between jobs for worker.

Disguised: Removal of worker doesn't lead to loss of productivity.

Seasonal: Farmers or other categories working for a few months a year.

Under employment: not doing work of your qualification

Structural or open: economy not generating jobs

Technological: unemployment due to technology

Educated: No working to prepare for exams

Employee Provident Fund Organization

Rs 8.5 lakh crore corpus of E.P.F.O. is invested in equity, corporate bonds and government securities. It was setup in 1952. It is a statutory body under the Employee Provident Fund Act. The apex decision making body of E.P.F.O is the Central Board of Trustees. The E.P.F.O handles social security for Indian and international workers for which bilateral agreements have been signed. The EPFO also handles the pension scheme and insurance scheme.

The EPFO is under administrative control of Labour ministry. The Central board of Trustees has Union, state government representatives along with employers and employee representatives. The board is chaired by Union minister of Labor and employment.

HQ – New Delhi. 

Industrial disputes Act

If more than 100 or 100 workers in an enterprise then this act is applicable to it. The Act has certain provisions related to labor policies of organizations. The labor is under concurrent list and so both center and state can make rules for it. The approvals under this Act make it impossible to upgrade technology to meet new client requirements, fire staff and hence creates compliance issues.

The Act has led to multiple permissions at national or state level and encouraged contract labor and outsourcing as companies want to remain out of purview of the Act by keeping a minimum workforce.

To regulate the increasing contract labor force in industries the Contract Labor Act was passed and mandates a minimum salary of Rs. 10000 for workers.

Features:

Advance notice must be given to workers and state governments approval must be taken before retrenchment i.e. laying off.

Advance notice before changing office hours, holidays.

21 days notice before modifying wages, leaves, rest and work periods.

Defense Procurement Policy 2016

Procurement priority order was finalized for defense related expenditure.

Priority

Indigenous design, developed and manufactured in India.

Foreign companies transfer technology to Indian firms and manufacture product in India.

Foreign made goods with no technology transferred to India.

Offset Threshold in D.P.P. – 2016

Threshold set to Rs 2000 crore. Foreign firms getting Indian defence contracts have to invest part of the tender amount in India as purchasing supplies from local vendors or investment.

This shall improve Balance of Payments of India and promote local manufacturing.

Start Up India

S.I.D.B.I became the agency for refinancing. Banks would give Rs 10000 crore worth credit to entrepreneurs. Each branch should give at least one loan to SC / ST; 1 loan to women and target greenfield non farm sectors. Loans amount between Rs 10 lakh to 1 crore.

Funds under S.I.D.B.I:

India Aspiration Fund: Venture Capital fund
SMILE – S.I.D.B.I Make in India Loan for Small Enterprises:Short term loans for 25 Make in India thrust sectors.

Other Benefits for Startups:

Faster exit within 90 days in case of bankruptcy

National Credit Guarantee trust company

Venture capital fund for startups and incubators.

Capital gains tax exemption if selling personal property to invest.

Self certification for regulatory compliance of E.P.F., Environment.

No Income tax for 3 years and no inspection for 3 years.

Relaxation in norms for startups in procurement against experienced companies.

80% rebate on patent application fee; Support in commercializing patents or I.P.R's; 

Stand Up India

A scheme to promote setting up of greenfield enterprises in field of manufacturing, services and trading by entrepreneurs of SC, ST and Women. Launched by Dept of Financial Services.

Features:

Composite loans between Rs 10 lakh to Rs. 1 crore

Hand holding support

Credit guarantee support

Online registration and portal of support agencies.

Fig 1: Stand up India

Udyog Aadhar Number

Created under M.S.M.E. Development Act for "Ease of doing business". Entrepreneurs can apply online and get number instantly. Information sought is on self certification basis and no supporting documents are needed.

A.S.P.I.R.E 2015 – A Scheme for Promoting Innovation and Rural Entrepreneurs for rural and agro based industries by the M.S.M.E Ministry.

N.I.T.I. Aayog Schemes

To support innovation and incubation. The scheme provides grants to schools to set up ATAL innovation centers and competitions. Engineering institutions also have grants upto Rs. 10 crore for incubation centers.

S.E.T.U – Self Employment and Talent Utilization scheme for incubation centers.

                                                                                                                                 Fig 2: Atal innovation mission

Atal Pension Yojana

Atal Pension Yojana

Minimum guaranteed pension of Rs. 1000 – Rs. 5000 to the subscriber after he completes age of 60 years.

 

Same pension shall be given to spouse after subscriber's death.

 

Return of pension corpus to nominee after spouse's death. Corpus shall be of Rs. 1.7 lac to Rs. 8.5 lac.

 

Tax benefits to be available at entry, accumulation and pension exit time.

 

Scheme can be availed from all bank branches and post office network.
Chapter 11: ECONOMICS OF INFLATION – DEFLATION
Inflation Deflation Facts
Aggregate demand in an economy is the sum of Consumption , investment , government procurement and net trade balance i.e. exports minus imports. Aggregate consumption in an economy is the total output by all firms in the country. When aggregate demand and supply are equally matched we get stable economy.
Inflationary Gap
When Aggregate demand exceeds aggregate supply in an economy the inflationary gap is created as demand for goods exceeds supply. Since full employment is assumed we cant create additional goods. Thus Demand Pull creates a inflationary gap.
Reasons:
Increased money supply

Increased propensity to consume i.e. amount from income spent by households

increase in investment expenditure and exports.
Deflationary Gap
When the Aggregate demand is less than aggregate supply we get deflationary trend in economy. The supply has to be reduced to meet the demand.
The reasons for deflationary gap are decreased money supply, reduced government expenditure, increased propensity to save i.e. part of income saved by households, increase imports.
Inflationary spiral is a chain of events that worsen inflation and deflationary spiral are chain of events that worsen deflation.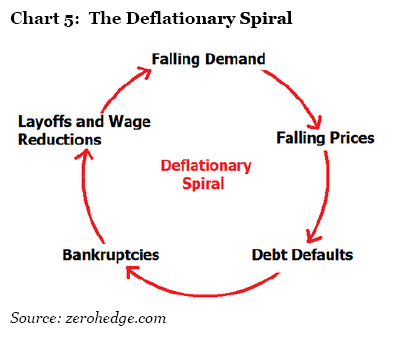 Fig 1: Deflationary spiral
When a debtor borrows an amount and repays it later. The amount has lost its value due to inflation. Hence the borrowed Rs 100 in 2010 and repaid in 2015 have different value. In 2010 the purchasing power of Rs 100 was higher than in 2015. Hence, Inflation favor debtor than creditor.

Phillip's Curve: Inflation is inverse relation to unemployment.
Stagflation: Economic situation where both inflation and unemployment rises.
CPI for Workers: Labor bureau in Chandigarh / Shimla
It compiles the CPI for industrial workers, rural workers and agriculture workers at All India levels. Base year for industrial workers CPI is 2001, rural and agriculture workers CPI is 1986-87.
Miscellaneous
Global Risks Report by World Economic Forum. Top 10 risks in terms of likelihood and impact and also categorize risks as per environment, geopolitical, societal, economic and technological.
Chapter 12: ECONOMICS OF ENVIRONMENT
Introduction
51% of CO2 emission is due to electricity generation, 26% is from manufacturing and construction, 12% is from transport and 11% is from other sources. Pollution levels follow a Kuznet's Curve – An inverted U-Shaped curve.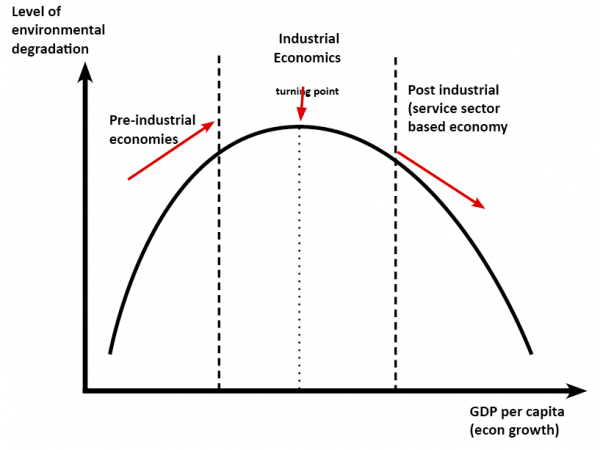 Fig 1: Kuznet curve
In the beginning as economy developes and pollution increases due to industrialization and urbanization. In the later stage pollution declines due to structural changes in society from manufacturing to services.
PARIS SUMMIT 2015
$100 billion by 2020 for adaptation and mitigation to be provided by developed countries obligatorily and others voluntarily.
Intended Nationally Determined Contributions were decided to be formed after the Warsaw summit, 2013. India submitted its I.N.D.C in 2015. Submission deadline is 2020 and then after that submit every 5 years and biennial review.INDC may have timeframe for implementation and targets.
Criticisms:
INDC may include tagets and implementation time frame but no punitive action if rules not followed.

INDC committed so far dont meet the target of reduce GHG's by 55 gigatons.

INDC havent mobilized financial resources to meet the targets.

No definition of Climate Finance provided. Double counting of loans or grants given by multilateral agencies.

Silent on future of clean technology fund and carbon market of kyoto. The clean development mechanism isnt popular and countries pulling out of it.

Mitigation isnt the focus of paris summit.
Climate Finance
The types of funds are:
Mitigation

Adaptation

Reducing emission from deforestation and forest degradation.

Green Climate Fund (GCF) is the largest, with pledges amounting to US$10.2 billion. The second largest is the Clean Technology Fund (CTF) with pledges amounting to US$5.3 billion. There is ambiguity about the role of the CTF in the climate finance architecture post-2020. World Bank administers the fund and its focus is on mitigation.

The GCF was established as an operating entity of the financial mechanism of the UNFCCC in 2011 and is expected to be a major channel for climate finance from developed to developing countries.

The highest contribution of US$3 billion has been announced by the USA, followed by Japan (US$1.5 billion), the UK (US$1.2 billion), France (US$1.03 billion) and Germany (US$1.0 billion). Some countries including the USA are yet to sign the pledged amounts.

Global Environment Facility (GEF) was established as a pilot programme for environmental protection. The current project cycle is GEF-6 over the years 2014-18. In 1992, when the Biodiversity and Climate Change Conventions were adopted at Rio de Janeiro, the GEF was adopted as a financial mechanism for helping developing countries meet their financing needs. World bank group is one of its administering agencies.
Green Taxation in India
National Clean Energy Fund receives money from the Clean Environment cess on coal. This cess has been increasing.
National Adaptation Fund for Climate Change is for adaptation measures at national and state levels.Rs 350 crore till 2017 and NABARD is the implementation agency.
Renewable Energy Certificate: All energy users like discoms, captive users and open access consumers have to generate certain portion of their energy from renewable sources or else purchase the certificates. 1 cert = 1 MW.
International Solar Alliance
Launched after Paris summit. The countries with land in tropics i.e. 121 and receiving 300 or more days of sunlight. Seeks to mobilize $1000 billion investment by 2030.  India to host secretariat in Gurugram i.e. Gurgaum and has pledged Rs.100 crore to it.
Biofuel
It is a liquid or gaseous fuel produced from biomass. examples are methanol, ethanol, biodiesel.
Three sources of biofuels:
Edible:sugar and starch containing edible crops. But these affect food security.

Non edible: Jatropha, castor, pongamia crops used.

Algae used to generate fuel.
India's target is 20% blending of ethanol in petrol and diesel by 2017.
Perform, Achieve and Trade
National mission on enhanced energy efficiency is under the eight action plans of National Action Plan on Climate Change 2008. Under the PAT scheme the energy intensive units have been identified and specific targets have been developed for them.
If these units achieve these targets in access then they receive energy saving certificates ESCerts. These can be sold to units that havent been able to achieve their targets. Thus this scheme laid the foundation of a Carbon Market for the first time in India.
Bureau of Energy Efficiency, Ministry of Power is implementing this scheme.
1 ESCert = 1 Metric ton of Oil equivalent. ESCerts can be traded on power exchanges.
Chapter 13: ENERGY INFRASTRUCTURE
Introduction
Nuclear reactions are of two types fission and fusion.Fissile material is Uranium – 235 , 233 but not U – 238 which is natural uranium. In fusion reactions, hydrogen fuses to form Helium and large amount of energy is released.
Types of Reactors
Fast Breedor Reactors
The inputs are natural uranium and thorium 232. Coolant is liquid sodium and no moderator s needed. Output is plutonium – 239 and uranium – 233. KAMINI in kalpakkam is the world's only reactor for this purpose. FBR produce more fissionable output than they consume.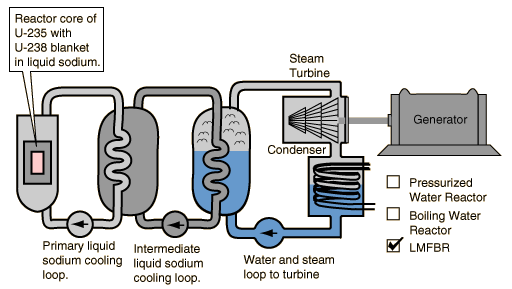 Fig 1: Fast Breeder Reactor
Boiling Water Reactor
Water is used as coolant, steam source and moderator. Fuel can be Uranium – 235 enriched which uses heavy water as a moderator e.g. Pressurized Heavy Water Reactor in Kakrapar.
If thorium is used as a fuel then it is a Advanced heavy water reactor in BARC, Mumbai.
Treaties to Control spread of Nuclear weapons
Nuclear Non proliferation treaty
Prevent spread of nuclear weapons and technology.

Israel, India, Pakistan, North Korea are non parties. China blocking India's entry to the NSG as India isn't a signatory of the NPT

It was discriminatory as it didn't allow any state that didn't have nuclear weapons from conducting nuclear tests. The treaty recognizes five states as nuclear-weapon states: the United States, Russia, the United Kingdom, France, and China
Comprehensive Nuclear Test Ban treaty
Bans all nuclear tests for civilian and military purposes

India, Pakistan, North Korea are non parties. US, China have signed but not ratified it.

All states who have nuclear reactors [Annex II states] must sign it.
Export Control Organizations
Nuclear Supplier's Group
Formed in 1974 and currently has 48 members.

Aim is to prevent nuclear proliferation by preventing transfer of technology, material and equipment's.

Formed in response to the 1974 Indian Nuclear Test.
Australian Group
Created in 1985 to help countries identify exports that could lead to chemical and biological warfare.
Missile Technology Control Regime
Informal and multi lateral partnership between 35 countries to prevent the spread of missiles and unmanned aerial vehicles capable of carrying 500 or more kg payload over 30 km distance.

India became a member in 2016.
Wassenaar Agreement
A multilateral export control regime to prevent spread of conventional arms and dual use goods.
LED Program of Ministry of Power
Energy efficiency services ltd is a joint venture between NTPC, PFC, REC and Power grid.
It has launched two programs:
Domestic efficient lighting program – Unnat jyoti by providing LED at affordable prices.
Street lighting national program – Replace bulbs with LED's without taking money from urban local bodies.
DISCOM's or Distribution Companies buy power from generators at wholesale rate and sell to retail consumers at retail prices. However the Average tariff is lower than the Cost of supply hence DISCOM's are in losses.
Indian power generators have a low Plant Load Factor which is a ratio of Actual power generated to Maximum capacity. This is due to supply of coal being erratic and DISCOM's being in debt cant invest to increase capacity.
Open Access Policy
Consumers who consume more than 1 MW power can buy it directly from Power exchanges where demand supply regulate prices.
Coal Mining in India
Indian coal is Gondwana coal and not metallurgical coal. It has high ash content and high ash fusion temperature but low sulphur content. The heat released by it is also low.
The coal is of the following types based on heat content: Peat, Lignite, Bituminous coal, Anthracite.
Indian mining is 85% open cast mining which causes high environment damage but is safer and cheaper. China has 90% underground mines which are costlier but less environment damage.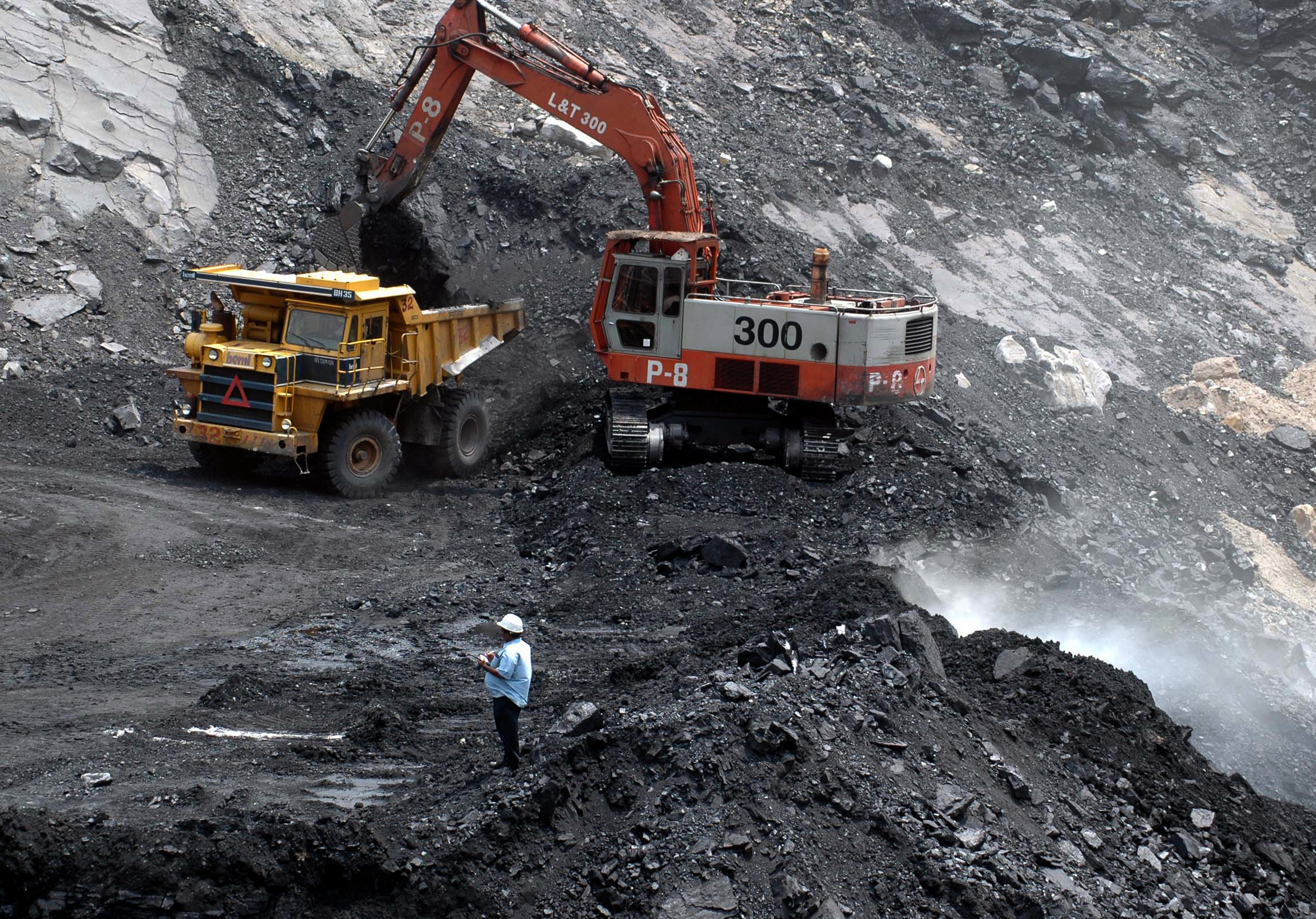 Fig 1: Open cast mines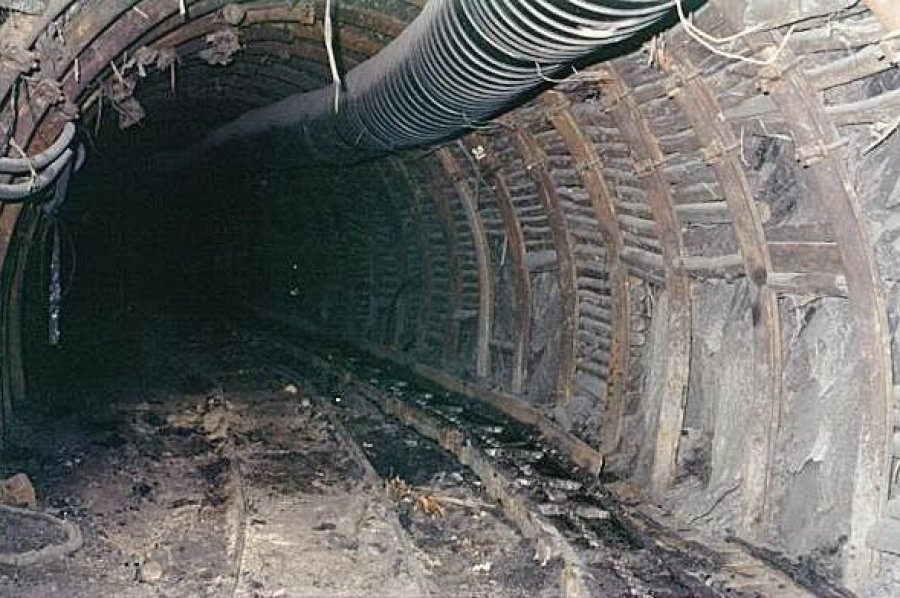 Fig 2: Closed cast mines
Clean Coal Technology: Coal contains dirt and incombustible material which are impurities and hence during transportation this causes a problem. To avoid this we wash coal and this removes all impurities and reduce the weight of coal as well as cost of transportation. It also reduces impurities released by Thermal Power plants.
Conventional and Unconventional sources of Gas in India
Conventional Sources of Gas
Small in volume but easy to drill

Reservoirs have natural fractures.

Medium to high permeability of reservoirs.

Natural gas is an example
Unconventional Sources of Gas
Hydralic fracking needed as high volume but difficult to drill

Reservoirs are impermeable and no natural fractures.

Tight gas sands, Shale gas, sync gas, coal bed methane.
Shale gas extraction isn't a priority in India since lots of area is needed, water quantity is high and Guar gum supply needed but it will affect the price of this commodity.
Sources of Shale gas reserves in India are Cambay, Gondwana, Krishna Godavari and Kaveri and Assam – Arakhan.
Synthetic Gas
This is present in deep, underground coal reserves. Manual mining is difficult. The technique used is digging two wells one for injecting water, oxygen and gassifying agent and the second production well for recovering the Syn-gas.
By this method harmful byproducts remain underground. Water requirement is low.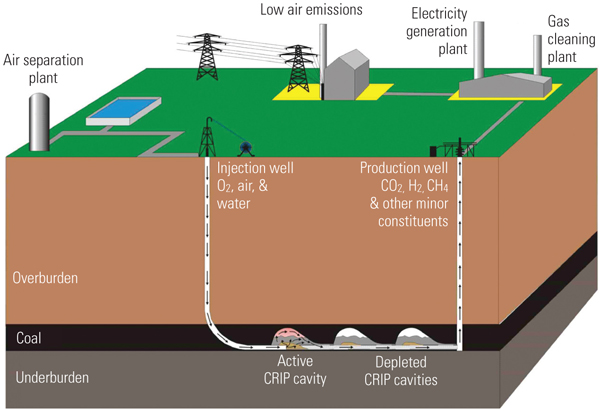 Fig 3: Synthetic gas extraction process.
Hydrocarbon Exploration and Licensing Policy 2016
As per the constitution, Union owns all hydrocarbons and Ministry of Petroleum has a New Exploration and Licensing Policy started in 1997 and now transformed into Hydrocarbon Exploration and Licensing Policy 2016. NELP had 10 rounds of auction.
Features:
Uniform license for unconventional and conventional oil and gas exploration.

Graded royalty which is inversely related to risks and cost of sale of hydrocarbons. High to low risk is Ultra deep sea mining, deep sea, shallow and land.

Revenue sharing from gross sale of oil, gas unlike previous policy which favored profit sharing from sale after cost of exploration is recovered.
Miscellaneous
Natural gas pricing in India is a weighted average of the gas price of US, UK, Canada and Russia.
Chapter 14: VOLUME 2
Introduction
AM, FM, waves are low frequency waves so cant travel long distances. They are modulated i.e. superimposed over higher frequency waves so that they can cover longer distances. If frequency more than 30 Mhz then the waves escape from the ionosphere ; If they are less than 30 Mhz then waves are reflected back.
Agencies under I&B Ministry
Prasar Bharati Corporation
Motto: Bahujan Hitaay, Bahujan Sukhaay. Vaartavali: First Sanskrit news magazine was launched.
Central Board of Film Certification
There are 4 types of certifications: Unrestricted viewing [U], Parental Guidance for children under 12 [U/A], Adults viewing only [A], Specialized groups [S].
The C.B.F.C. is a statutory body under I&B Ministry for certifying films for viewing.
Issues related to Film Certification:
Central Board of Film Certification has been criticised for inordinate delays in the process of certifying films. The process of film certification is known to take a average delay of 169 days, when the Cinematography Certification Rules and the Cinematography Act allow for a maximum timeline of 68 days. The films are to be certified on a First Come, First serve basis but in some cases particular films were observed as jumping queues.
CAG led audit has also criticised the certification process. Various systemic faults were highlighted such as inordinate delay in granting certification by the CBFC board even though the Examining Committee has granted the approval. The CBFC boards decision is supposed to be a formality after the Examining committee's decision.
CBFC has been criticised as being an irrelevant institution in today's world where everything is freely available on social media. The board's decision to convert many films from A to U/A and U has also been criticised. The appointment of CBFC board members has become political and so films criticising the government are dealt with a tough hand.
Television Regulation
Media Channels
Regulated by News Broadcasters Association

Avoids hate news, paid news must be clearly marked. Develop Code of ethics for journalists.
Entertainment Channels
Broadcasting Contents Complaints Council is a self regulating body by the Indian Broadcasting Foundation.
Telecommunication licenses of India
Dept of Telecommunication provides three types of licenses:
Infrastructure Providers license
Towers and cables can be built and this license gives it the Right of Way for laying down cables.
Unified license
Single license for voice and data services
Unified license for Virtual Network operator
New category permitted by DoT for companies. These licensees shall buy unused spectrum from companies and provide last mile connectivity.
Dadasaheb Phalke Award
Highest award in Indian cinema presented annually at National Film Awards ceremony by Directorate of film festivals. Started in 1969 and latest recipient is Actor Manoj Kumar. The award is presented in the honour of Dadasaheb Phalke the "Father of Indian Cinema".
Phalke directed India's first full length feature film "Raja Harishchandra" in 1913.
Public Private Partnerships
P.P.P refers to the contract with a private organization by which the organization shall provide a public asset or service for a period specified in the contract. The return on investment is got by the private firm by charging fee for the service.
Infrastructure is a critical aspect on which India is lagging. Due to poor infrastructure India went from a agriculture dominated to service sector dominated bypassing the Manufacturing domination phase. The growth story of India is referred to as "Jobless Growth" as output and employment share of Indian manufacturing haven't changed in last 30 years.
Developed countries shall have aging populations and savings in the form of pension, retirement funds that need investment in long term stable projects. The Indian infrastructure sector can provide such projects with a stable rate of return and take advantage of these funds.
Recommendations of Kelkar Committee on infrastructure projects:
Infrastructure PPP Project Review Committee – Consists of expert members from technology, finance, law to review and recommend action on infrastructure projects which are facing "Actionable Stress" due to macro-economic factors.
Infrastructure PPP Adjudication tribunal: Under a judicial member as chairperson and consisting of legal and technical/ financial experts to examine matters of disputes in infrastructure projects.
Auditing: Disallow statutory auditing by C.A.G for Special Project vehicles created under Companies Act. Instead encourage good governance practices and corporate governance.

Avoid witch hunting of bureaucrats and distinguish genuine errors from corruption. Disallow PSU's from bidding in PPP projects as this hurts private industries and defeats purose of PPP.

Avoid PPP for small projects. No PPP without examining feasibility for a particular project.
Rail Budget
On recommendation of Ackworth committee the railway budget was seperated from the general budget from 1924 onwards. However Bibek Debroy committee recommended the merger of Rail and General budget which was accepted and shall be unified from financial year 2017-18 onwards.
Reasons:
Rail budget is a publicity stunt to announce populist schemes however it doesn't have funds to implement projects.

Size of rail budget has decreased compared to defense so merging won't decrease outlay.

Railway shall not be needed to provide dividend payment to government anymore leading to savings.

Bio vacuum toilets in trains: They have anaerobic bacteria that convert human waste into methane [bio-gas], water, pathogen free compost.
Railway R&D organizations:
SRESTHA: Special Railway Establishment for Strategic technology and holistic advancement.
SUTRA: Special unit for transportation, research and analytics.
Civil Aviation Policy 2016
India ranks 10th in the number of airline passengers. Its location is ideal between western and eastern hemispheres.
Steps to improve regional connectivity:
Max service tax to be 10%.

Viability gap funding via levy on air passengers from the Regional connectivity fund should be 80:20 and 90:10 for special category states.

Maximum 1% VAT on Airline turbine fuel [ATF] and provide concession on water, sewerage charges.

No frills airports to be developed to increase regional connectivity.
Subsidized training at public and private training schools for pilots to get commercial flight license.
DGCA to get more powers and private security agencies to be allowed to handle aircraft security.
Coastal areas to get sea plane tourism, air sports to be allowed.
Road Development
BharatMala
It is the name given to mega road project of the government to build roads from Gujarat, Rajasthan through Punjab cover all Himalayan states JK, Uttarakhand, HP, UP, Bihar and move to Sikki, Assam, Arunachl and All states on Indo – Myanmar border.
Coastal area of Maharashtra on west front and Bengal on east front to be connected.
Ministry of Road Transport & Highways to be nodal agency for implementation.
Construction in border areas shall be supervised by Defense ministry and Border Roads Organization and ordinary areas shall be done by National Highways Authority of India.
SagarMala Project
The main objective is to promote direct and indirect development and to provide infrastructure to transport goods to and from ports quickly, cost effectively and efficiently.
It has three main pillars:
Integrated port development through inter agency collaboration

Port infrastructure enhancement

Efficient evacuation to and from hinterland.
Objectives:
Modernizing major and non major ports

Development of new linkages with rail, inland waterways and coastal shipping

Strengthen port and evacuation infrastructure, build logistic hubs and manufacturing centers.

Simplify procedures for cargo movements and electronic information interchange.

Identify Coastal Economic Zones [CEZ] and State Sagarmala committee under Chief minister to oversee operations in states.

Community development fund for sustainable development of Community in CEZ.
Ease of doing business: World bank
India ranks low on the "Doing business" rankings of the world bank. The process of deciding the ranking is based on 10 heads. To calculate the ratings of these individual heads, the cities of Mumbai and New Delhi are selected. The one head that India should focus on is "trading across borders". This is decided by W.B by sending a shipment from Mumbai / Delhi to US and importing a shipment to India. The documentation cost and time and money spent on clearances and customs is calculated. This has brought the rankings down as paperwork is higher and so is cost involved in logistics and delivery. However steps taken by the government like:
Electronic data interchange to replace paper work.

SWIFT [Single window interface to facilitate trade]

ICEGATE [ E-Commerce portal for e-filing services to cargo and trade carriers]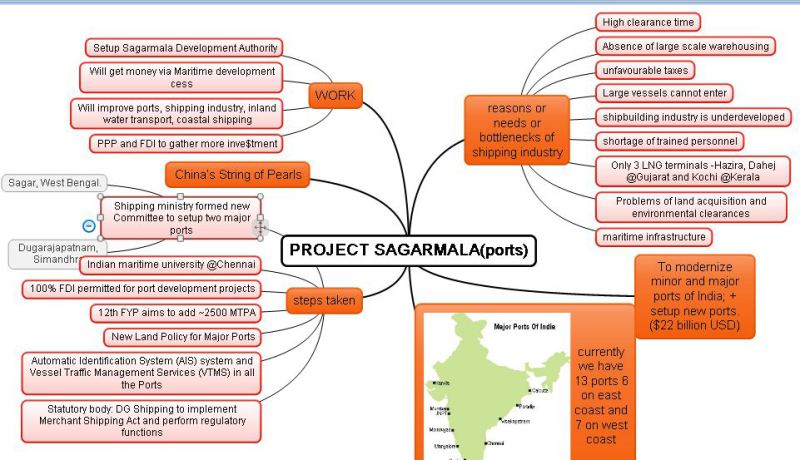 Chapter 15: VOLUME 3
Introduction
Census was started under Lord Mayo in 1872 and till date 15 census have been carried in India. 2011 is the latest census. India's census is the largest in the world as China doesn't carry out such exercises.
Social economic and caste census is carried out by Rural development, Housing and Urban poverty alleviation , Home affairs ministry. Poverty estimation is by NITI aayog, NSSO. World population prospects by UN Dept of Economics and social affairs. Human development reportby UN Development program
Office of Registrar General and Census Commissioner under Home Ministry handles the exercise. Theme for Census " Our Census, Our Future ".  The census was held in two phases:
House listing and Housing census

Population enumeration
Census Trends
Cost of census taking per person in world is $4.6 and India %0.5. [total cost – Rs 2200 crore]

Highest growth rate in Meghalaya and lowest and only state to have negative growth rate was in Nagaland.

Average age youngest state Meghalaya and oldest kerela.
          Fig 1: Demographic pyramids
India is in Stage 3, most developed countries in Stage 4. In third world countries high population growth negatively affects capital formation as more resources go into consumption.
Ethnic Composition
Tribes in India are of following types on order of arrival:
Negrito – Anadamanese, Onga, Jarwa other andaman tribes
Proto – Australiods – Bhils, Munda
Mongoloids – Nicobar tribes
Mediterranean
Western Brechyphals – Parsis
Nordic – Vedic Aryans
Criteria for inclusion into Scheduled Tribes:
indicates geographical isolation

distinctive culture

can profess any religion

primitive traits ; shyness of contact with other cultures.
No entry or exit into cast possible through marriage. If in case of inter caste marriage child shall take caste of father.
Education Policy: Past and Present
Taxila University was the world's first university located in Gandhar, present day Punjab, Pakistan. It can't be considered as a university in the modern sense as it didn't have purpose built lecture halls, affiliated teachers or hostels.
Nalanda University was a Mahayana university founded by Gupta king Kumaragupta. It was a center of advanced learning and research. It was a Mahayana university. Vikramshila university was founded by Pala king Dharmapal.
Both Nalanda and Vikramshila were destroyed by General of Mahmud Ghuri, Muhammad Bin Bakhtiyar Khilji
Valabhi university in Gulf of Khambat was a Hinayana University.
Draft Education Policy 2016
Youth literacy rate [15 – 24 years] is 86% and adult literacy rate [15+ years] is 69%. 28 crore illiterates above Age 7 in India. "Committee for Evolution of New Education Policy 2016" was set up with former cabinet secretary T.S.R.Subramanium as head.
Skills and vocational training:
Nai Manzil: Madrassa passouts to mainstream.
USTTAD – Upgrading skills and training in traditional arts/crafts for development: minorities crafts.
Madan moha malaviya teacher training program
Digital literacy in schools to be encouraged under:
National digital literacy mission
DISHA – Digital shaksharta abhiyaan
Language policy:
At primary level instruction can be in local, regional, mother tongue.

At upper primary level, second language can be English.

At upper primary and secondary level, third language shall be as per State or local authorities decision.
Right To Education Act Problems:
No detention policy till class 8 led to high failures in class 9 and 10.

Teachers didnt have training to do continuous and comprehensive assessment of each student.
Padhe Bharat Badhe Bharat
Additional classes for maths, comprehension.

Teacher attendance – 95%, student attendance – 75%; Teacher student ratio – 1:30.

No detention till class 8 but conditional promotion to class 9 if student meets Minimum Standard of Academic Performance.
To reduce failures at class 10 / 12 keep the English, Science, Mathematics papers in two parts. Part A: For those who want to pursue higher education; this shall be tough. Part B: Those who want to pursue vocational courses or courses where English, maths, science not important.
National Fellowship Fund: Tuition fees, learning materials and living expenses of 10 lakh EWS students.
Higher Education Financing Agency [HEFA]: Not for profit company to finance the infrastructure upgrade in top institutions.
Higher education quality control:
1 university cant have more than 100 affiliated colleges.

Stop mushrooming of colleges.

Restructure NAAC for quality assessment of education institutes.

Colleges to have websites with mandatory disclosures.

Chapter 16: VOLUME 4

Health: India and World

Universal Health Coverage Index by World Bank is a rating of Countries based on parameters like Immunization, diarrhoea treatment, inpatient admission and impoverishment. Health schemes are core schemes and so 60:40 / 90:10 cost sharing between center and states / special category states.

India sex ratio is 943 females / 1000 males. It has improved by 10 points since last census. But child sex ratio is 914 whic has declined every time since 1971. However if no sex selection / gender violence is seen the sex ratio would have been in favor of women as they are more resistant to diseases and live longer.

June 21 is International Yoga Day.


Healthcare initiatives in Budget


PM Jan Aushadhi Yojana – 3000 stores to sell generic medicines.

Health insurance – Rs. 1 lakh per family and additional Rs 3000 for citizens above 60 years.

National Dialysis Services Program – Each session in NDSP costs Rs. 2000; To be set up via PPP.

 

Pharmaceutical Sector reform

 

The Government is in process of amending the Drugs and Cosmetics rules, 1945 to provide for a system of recall if any drug is found to be substandard. This change will make it mandatory for pharma companies to voluntarily recall substandard drugs from the nation's supply chain. The country has a central drug regulator called Central Drug Standard Control Organization and 35 State drug regulators. But when they find a faulty drug they can't force the company to recall the entire drug. Companies are also not mandated to have any internal quality control policy wherein they would randomly test drugs manufactured by them and recall the faulty batch.

 

The Indian pharma industry has been red flagged for manipulating test data and faulty practices by foreign regulators. The standard policy followed by the industry to counter such claims has been to allege unfair treatment from the foreign regulators and declare that they have been made victim for India's tough Intellectual Protection laws. Other practices have been alleging that the faulty batch wasn't manufactured by them but by counterfeiters, allege that the faulty batch went bad due to inadequate storage conditions in the foreign country and lastly levelling allegations and filing defamation suits against the whistleblower's who makes the revelation.

 

The changed rules shall hopefully stop such practices.

 

Pregnant women schemes

Janani surakhsha yojana: encourage institutional delivery.
Janani shishu surakhsha karyakram: free delivery and ceasarean delivery in government hospitals; Free transport , diet and mediation till child pto 1 year.
PM Surakshit matritva yojana: Ante natal check up of pregnant women every 9th of every month.
Matritva sahayog yojana: Conditional cash transfer for wage loss.
Creche: Scheme for children of working women

Human Development Report

The report was launched in 1990 by economists Amartya Sen [India] and Mahbub Haq [Pakistan]. The report is commissioned by UN Development Program.

The Human Development index was calculated and replaced in 2010 by Inequality adjusted – HDI.

HDI Indices:


Life expectancy index at birth

Education index: Average of mean years of schooling and expected years of schooling

Gross National Income per capita [Purchase power parity in $].

The geometric mean is taken of above indices and countries are categorized into 4 groups: Very high, high, medium and low. India is in medium category.

Gender Development Index = Female HDI / Male HDI. [GDI

Gender Inequality Index:


Reproductive health – Maternal mortality rate, adolescent birth rate

Empowerment – parliament seats; Schooling above HSC

Economic activity – Participation in labor force.

Multidimensional Poverty Index:

MPI = Incidence * Intensity

Incidence indicators: health, education, standard of living

Intensity indicators: How many indicators does a household lack.

Fig 1: Multidimensional poverty index

Sustainable Development Goals

Adopted in 2015, UNDP New year summit. They were formulated by a committee of 30 members set up by UNGA.They have 17 goals and 169 targets with an achievement target by 2030.


Fig 2: Sustainable development goals

 

Analysis of S.D.G:

Positives

 

Harmonized growth , environment protection and inclusive development.

All nations adopted them without discord and even emerging economies shall play part as donors.

Acknowledged role of private sector and civil society.

Negatives


More empty promises than actual action as seen during Syrian refugee crisis and helping small island nations.

World shall $ 5 trillion dollars each year so rich nations need to make firm commitments.

Too many goals and targets to monitor and implement.

Inconsistency in data obtained from third world countries. Data manipulation and fudging could make reporting tough.

Countries haven't even achieved Millenium development goals yet.

 Funding guidelines missing.
SWAYAM: Online Open learning course for self study.
All India Service – Indian Education Service with HRD ministry as cadre controlling authority to be setup.
Chapter 17: MISCELLANEOUS
Microeconomic
Types of Goods:
These are classified on basis of following factors:
Free / Paid

Exclusion of others possible

Rivalry in consumption – more consumers then each gets less

Opportunity cost.
Public goods are non-excludable i.e. individuals cannot be excluded from use and non-rivalrous i.e. use by one person doesn't reduce availability to others.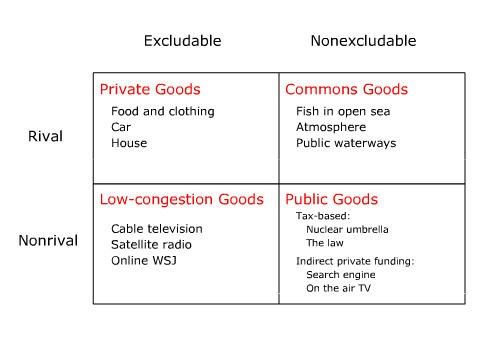 Fig 1: Definition matrix
Types of Demands:
Individual and Market -Demand of a single household and sum of all household demands.
Ex Ante vs Ex Post – Ex-Ante is wanted to buy and Ex-Post is actually bought.
Joint demand – Used together and bought together.
Derived: A construction manager has to build a house and so he has derived demand for wood, stone and cement.
Composite demand: The commodity is of multiple alternative uses. e.g. People demand oil as it can be used for fuel or plastics.
Elasticity of Demands
Elasticity is the responsiveness of demand to the price or income. Demand curve shown below moves to the left when demand decreases and right when demand increases. Ordinary goods show this property. Inferior goods are those whom price increase leads to demand decrease e.g. public transport demand is high if income low.
Superior goods are those which have higher demand with increase in income of person.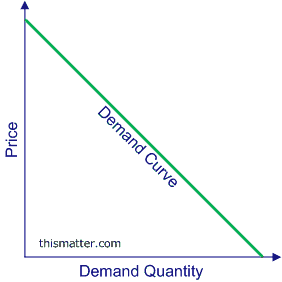 Veblen Goods
These goods oppose the law of demand i.e. higher price means lower demand but in these goods higher price increases the demand. These are snob goods or status symbols like limozine, gold where price increase means higher prestige to the buyer and so demand increases.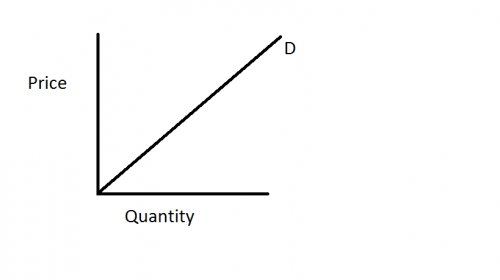 Fig 2: Veblen goods demand curve

Giffen goods
These too are goods that show behavior like Veblen goods in terms of the abnormal demand curve i.e. demand increases with price. However unlike Veblen goods these aren't snob goods or status symbols.A Giffen good is an inferior good with no close substitute available.
Hypothetical example Bread is a good food source for people and when its price increases the people are forced to cut out other eatables like meat and spend more on bread. Hence its demand increases with price. But in reality its difficult to find genuine examples of Giffen goods.
Types of elasticity:
Cross elasticity – Proportional change in quantity supplied relative to the proportional change in price of another good. E.g: If the price of fuel increases then the demand for fuel inefficient cars decreases this is because both are complements of each other i.e. negative cross elasticity.However if both A and B are substitutes then a decreases in price of A increases the demand for B due to positive cross elasticity. Zero cross elasticity is seen when change in price of A doesn't affect quantity of B.
Price elasticity -This means increase in price of A by X% reduces his demand by X%. However goods can be perfectly inelastic too i.e. Water, food – where the company has a monopoly and so increase in price doesn't affect demand at all. Goods can also be perfectly elastic i.e. high competition where people buy all of a product X at a particular price but none at all if the price increases slightly. In real situations, goods can be relatively inelastic i.e. increase in price by 10% reduces demand by less than 10% and relatively elastic i.e. increase in price by 10% but demand reduced by more than 10%.
Income elasticity -If the salary rises by 10% then the demand for the good should rise by 10% [perfect elasticity], more than 10% [high elastic], less than 10% [low elastic].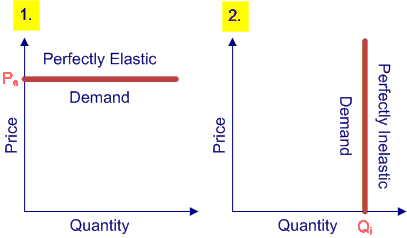 Supply Curve
If the price offered for a good becomes more then the supply of it also increases.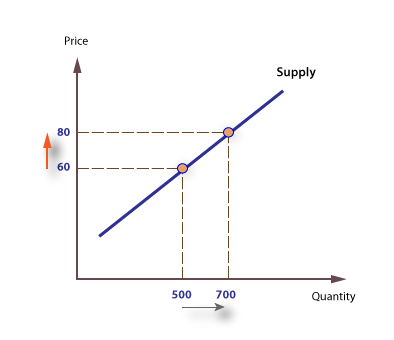 Types of Supply
Perfectly inelastic: Price change can never affect the supply. E.g: Da vinci paintings
Relatively inelastic: Price change by X% increases supply by less than X%.
Unitary: Price change by X% increases supply by X% only.
Relatively elastic: Price change by X% increases supply by more than X%.
Perfectly elastic: Willing to supply infinite amount at a price but when price reduces supply becomes 0.
Relatively inelastic goods are perishables whereas relatively elastic are non perishables.
Chapter 18: MISCELLANEOUS PART 2
TYPES OF MARKET STRUCTURES
Perfect Competition
Participants are high both buyers and sellers.

Products have many substitutes and no marketing or selling cost is incurred.

Knowledge of participants for entering into market is perfect.

Seller is Price taker not Price maker.

Buyer willing to buy all at a certain price but none at price higher. So he is price maker.
Monopoly
Buyers are many but seller is one.

Product has no substitute or no close substitute

Other competitors cant enter in market due to laws or patents.

Price discrimination is seen between poor and rich. Seller is Price maker.

Relative Price inelastic increase means demand decreases by less than X% for X% increase in price.
Natural monopoly is when there is extremely high fixed cost of distribution e.g. gas, water, electricity.
Monopolistic competition
Many buyers and sellers but each selling its differentiated version of good.

Marketing selling cost is high. Goods are of different brands where brand loyalty is seen till a limit but many substitutes are available.

Unrestricted and free entry.

Seller is Price maker to a level.

Price increases by x% but demand decreases by less than x% – relatively inelastic. But more elastic than monopoly.
Oligopoly
Buyers many but sellers few with intense competition.

Product has close substitute and intense competition amongst sellers. If one sellers introduces change others have to follow. High cost of marketing and selling.

Entry of new sellers tough due to economies of scale.

Seller is price maker.
Monopsony
Monopoly of the buyer but multiple sellers present.

Entry closed for other buyers

Seen where government wants to make a defense related purchase and multiple sellers are bidding for it.

Buyer is price maker.
Economic Cost
Economic cost is the summation of explicit cost , implicit cost and normal profit. Explicit cost is needed for hiring or purchasing, implicit cost is incurred from own land or capital and normal profit is seen in monopolistic competition / perfect competition whereas abnormal profit is seen in monopsony, monopoly and oligopoly.
Economic cost is accounting cost plus opportunity cost.
Example is if a boy attends college then the accounting cost is calculated as a sum of tuition fee, travelling, cost of books, exam fee. But opportunity cost is the salary he could have earned if he had worked. Hence if his accounting cost is Rs. 1 lakh and opportunity cost is Rs. 2 lakh then the economic cost of attending college for him is Rs. 3 lakh.
Social Cost
Social cost is economic cost plus external cost. External cost is externalities like damage to environment done by the venture.
Total cost is sum of total fixed costs and total variable costs. Fixed costs are taxes, rents, license fee, depreciation. Variable costs are salary of casual workers, raw materials etc.
The total cost and total variable cost are parallel lines.
The total fixed cost is a straight line but the average fixed cost depends on the outputs and more the outputs more it will decline. Its shape is a Rectangular hyperbola.
Basic terms of Microeconomics
Want / Desire – Primary wants are food, shelter, clothing and secondary wants are comfort and luxury.
Consumption – Using goods and services to satisfy wants.
Utility – Satisfying power of a good or service. Marginal utility is the maximum price a consumer is willing to pay.
Production – Making goods or services that have utility. Marginal price of production is minimum profit a producer expects.
Demand – Willingness to buy a good at a certain price at a certain time.